A trampoline is a great way to remain fit and enjoy your exercise. It's not only an exciting and fun way to maintain your figure but help you out with your joints and bone pain. If you explore the market, you will find out that trampolines come in various forms and shapes, and each figure has its significance and importance. Several brands in the market claim to own the best trampolines. We have come up with an article explaining the comparison between upper bounce and Skywalker. This will make a choice easier for you. So, let us get started with it.
Upper Bounce Trampolines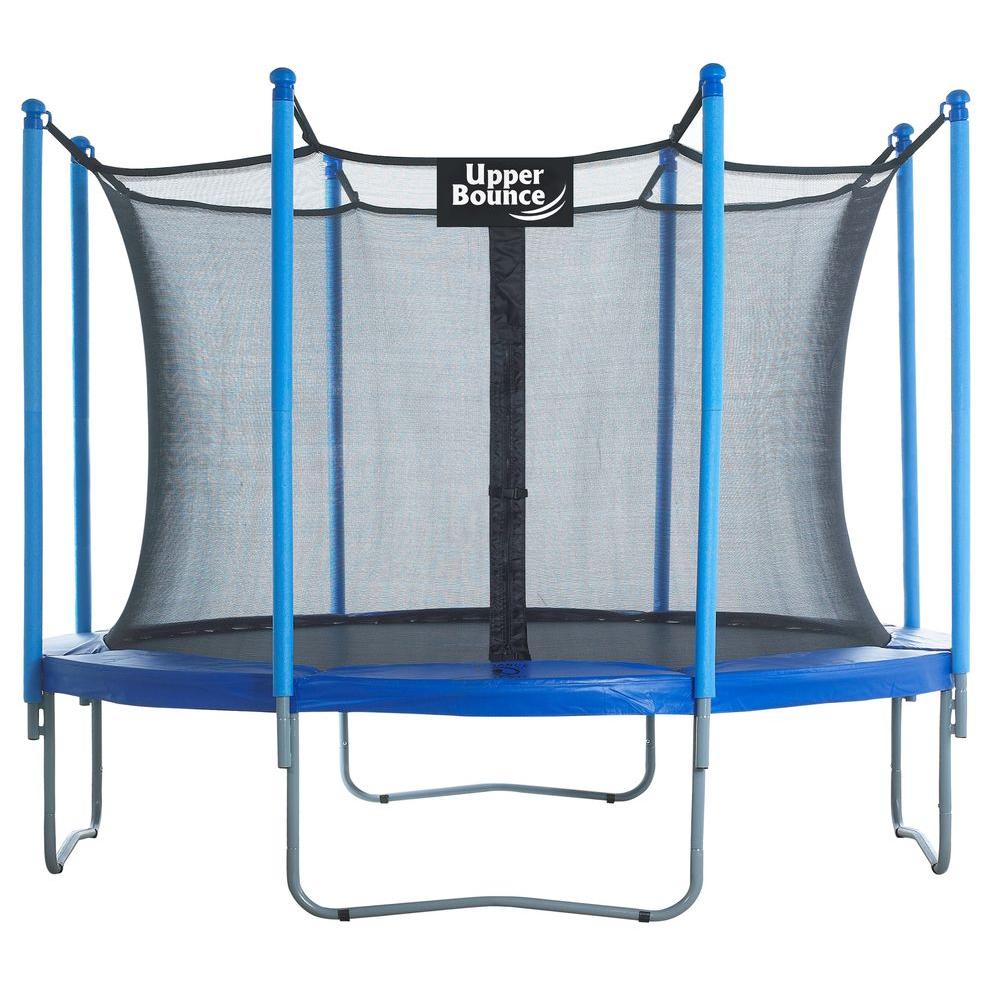 Upper bounce is becoming a famous name in the trampoline world. This brand's trampolines are available in numerous shapes and forms but have multiple popular models. Before deciding on the trampoline, you want to buy, we recommend looking at this trampoline's features.
Features of Upper Bounce Trampoline
Easy Assembling
The best part about the upper bounce is that the assembling and dissembling are quite convenient. You don't need an assistant or any prior experience to assemble it. Moreover, all the products required for the assembling of an upper bounce trampoline come within the box.
Safety Net
The safety net of an upper bounce trampoline is another excellent aspect of it. Top Flex Pole Enclosures are mostly used to hold the safety net of these trampolines. These enclosures will make the net sturdy and robust, and it will not sag over with time. Although you'll be paying a bit more upfront for this trampoline, it will suffice you for numerous coming years, which is not a bad deal.
Higher Jumps
On an upper bounce trampoline, you will get more height with the jump. Moreover, if you're looking for a trampoline that's flexible and makes your exercise routine much more exciting, this is the best pick for you. The trampoline's spacious net will allow you to add some spring or pun intended for your workout.
Weight limit
Another incredible thing about an upper bounce trampoline is that it comes with a weight limit of up to 500 pounds. This weight-bearing ability can hold at least two adults or an adult with a couple of children on it. So, if you have always been fond of heavy-duty trampolines, check out the upper bounce trampolines at least once. 
Raw Materials
The main concern of upper bounce as a brand is the quality of raw materials used in manufacturing its products. This motto of the brand gives the users confidence as they are no longer worried about the trampoline's quality. In addition to this, it saves the customers from getting concerned about their safety and security.
Final Thoughts
If you have been looking for a trampoline with full features and affordable price, the upper bounce must check the brand for you. Whether you want a large-sized trampoline or a mini version of it, you will get it all here.
Skywalker Trampolines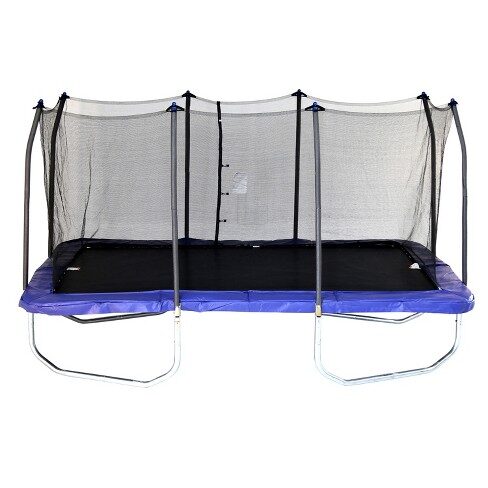 The Skywalker brand was founded back in 2004. This brand has earned the right name in the trampoline world by making excellent quality and durable trampolines. All the products built by Skywalker are safe and secure for the customers.
Features of Skywalker Trampolines
The brand Skywalker is specialized in making different variants of good quality trampolines. Let us look at the incredible features of the products manufactured and produced with great care by this brand.
Assembly
The Skywalker trampolines come with a user guide. This guide has all the instructions that are required for the assembly of a trampoline. But the assembly is not as easy as that of an upper bounce trampoline. The users have to pay keen attention to all the steps and follow them carefully and in the correct order. Otherwise, the steps can get all mixed up, making the assembly of the trampoline difficult.
Lifespan
Usually,  a Skywalker trampoline lasts for up to six years. Most of the users seem pleased with these trampolines because they have used them for several years without facing any major issues or damage. In order to increase the lifespan of these trampolines, you can use covers too.
Good Bounce
The Skywalker trampoline is also known to provide you with a great bounce. It depends on the shape of the trampoline too. If you are fond of bouncier trampolines, go for the rectangular shape. Skywalker has numerous options in a rectangular shape. So, you have a lot of options to choose from.
Quality
Skywalker has trampolines that come in the range of medium to high when it comes to quality. Even though the trampolines are not entirely spring-free and the springs used in these trampolines are not the strongest, the customers are still satisfied with the quality they are getting.
Safety
Generally, a trampoline is not a harmful device, but it's always wise to consider a trampoline's quality before buying it because you don't want to fall off it and hurt yourself. As we have mentioned earlier, Skywalker uses net enclosures, which makes all the trampolines of this brand pretty secure and safe.
Price
The price of a trampoline plays a significant role in determining its importance. Unlike upper bounce, Skywalker is a pretty good brand. You will be able to get a good-quality trampoline at an affordable price.
Final Thoughts
In simple words, the skywalker trampolines are there to stay. They are built to last. The high-quality and sturdy materials used in the making of these trampolines make them entirely secure and safe. This brand is famous among the masses because of its affordable prices. Moreover, the customers get a wide range of models and options to choose from.
Which is best among Upper Bounce and Skywalker?
You must have read all the important things about both brands at this point. Upper bounce is the best trampoline for quality and performance, but it lacks behind Skywalker from the price point. On the other hand, the quality of a skywalker trampoline is quite reasonable. It's neither too bad nor too good. Considering all these factors, both these brands have good and bad points. So, it's entirely up to you now to decide on the one that suits your needs the best. Best of Luck & Enjoy!